:: 11.03.2004 ::

(listening to: The Wynona Riders: J.D. Salinger)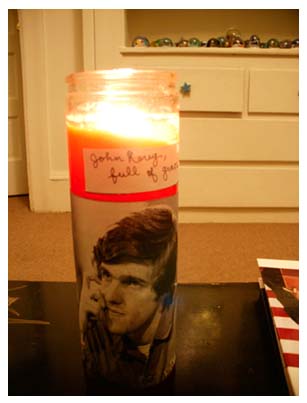 Miss Rodeo America made a John Kerry prayer candle. Unfortunately, it didn't work too well (although my county voted 73% for him). Still, it's a really nice candle.
Things I'm Getting Ready To Do:

1. New MP3 of the week. Finally.
2. Post tour photos from the UK.
3. Fall mini-mix.
4. Little design changes.


(11:04 PM) :: (link)


:: 11.01.2004 ::

(listening to: Kevin Tihista's Red Terror: "Oh")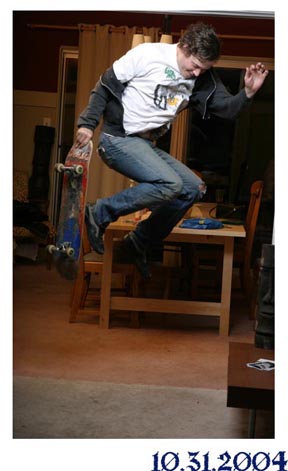 For Halloween I couldn't find my sailor outfit, so I dressed up as myself. In 1993. You can't see it from this picture, but that Green Day shirt goes down to my knees. Seriously.



(10:46 PM) :: (link)